COOP 101
In the US and in Canada, 4 in 10 people participate in a coop. (Source: International Co-Operative Alliance). In the US, there are an estimated 40,000 co-operatives, owning more than US$3 trillion in assets. They generate over US$500 billion in revenue, employ more than 2 million individuals and pay US$25 billion in wages. (Source: National Co-operative Business Association)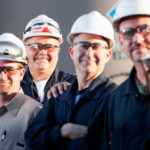 What is a coop? A co-operative is an autonomous association of persons united voluntarily to meet their common economic, social, and cultural needs and aspirations through a jointly-owned and democratically-controlled enterprise. Stated more simply:
Coops are owned and controlled by members, not outsiders.
Coops are motivated not by profit, but by service to their members. Coops return surplus revenues to members in proportion to the member's use of the coop.
Coops generally follow the following Seven Guiding Principles established by the International Co-Operative Alliance: