Coronavirus Update
March 17, 2020: Because of recently imposed travel and meeting restrictions related to the continuing COVID-19 pandemic, ISA has decided to cancel the 2020 Annual Meeting. We will evaluate options for hosting a rescheduled meeting in the next 30-60 days and will provide updates when they are available.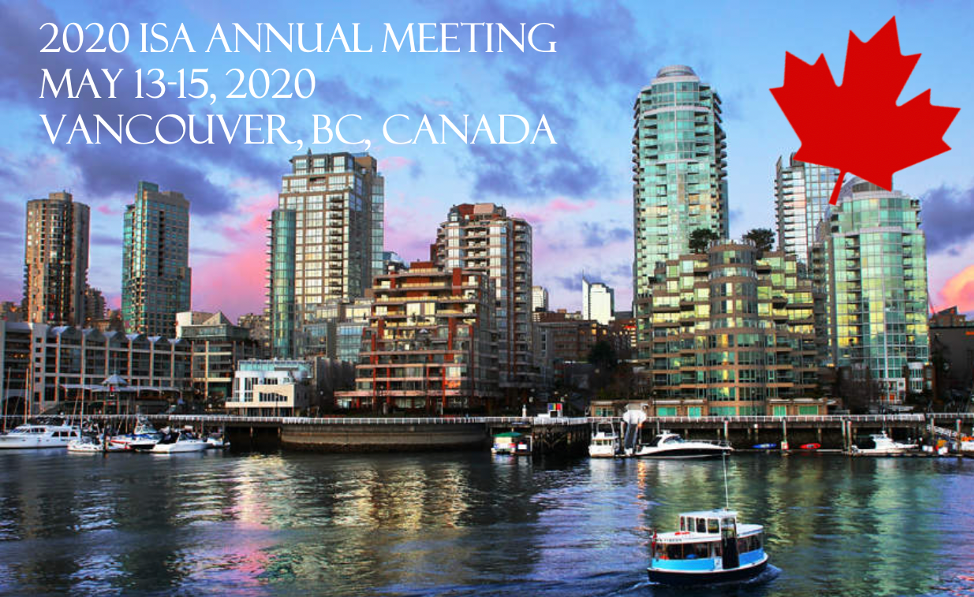 2020 ISA ANNUAL SHAREHOLDERS' MEETING
May 13 - 15, 2020
Delta Marriott Vancouver Downtown Suites
550 W Hastings St, Vancouver, BC V6B 1L6, Canada
Click Here to Book Hotel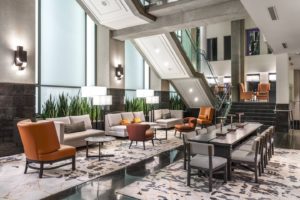 We were excited to be visiting Vancouver, Canada for our 2020 ISA Annual Shareholders' Meeting!
Our meeting will be hosted at the Delta Marriott Vancouver Downtown Suites hotel located in Coal Harbour. Here, you'll have convenient walking access to much of what Vancouver has to offer:
World Famous Stanley Park
Historic Gastown District
Shopping on Robson Street or Alberni Street
Vancouver Seawall (walking, biking)
Cruise Ships at Coal Harbour
And much more!!
ISA fabricator members and our valued Supplier-Partners came together once again for a couple of days of high-quality content and peer-to-peer interactions – both organized and informal/social.
Agenda Highlights
We will provide further details as the are confirmed, but here's a sample of what to expect at the 2020 Vancouver Meeting:
10:00 am – 1:30 pm – ISA Board of Directors Meeting (By Invitation Only)
2:00 pm – 5:00 pm – ISA Annual Business Meeting (For Fabricators Only)
2:00 – 3:00: Shareholders' Business Meeting
3:00 – 5:00: Family Business Presentation: Developing a Generation to Lead

by Deena Chochinov, Family Business Advisor, Vancouver, BC
Sponsored by: SALIT SPECIALTY STEEL
6:00 pm – Welcome Reception
Sponsored by MEADOW BURKE PRODUCTS
7:00 pm – Dinner (Everyone Invited)
At Stock & Supply, the brand new on-site restaurant (opened Jan 2020)
7:30 – Breakfast

Sponsored by Rebar Design & Detail

8:30 – Vancouver Project Spotlight Presentation
9:30 – Malware. Security. Peace of Mind

by Scott Leib, President/CEO, Applied Systems Associates

11:00 – Embracing Strategic Relationships – Supply Chain Sustainability

By Jesse Edmunds, National Procurement Director, Keller Group (Ontario, CAN)

12:00 – LUNCH
1:30 – Supplier Speed Dating

Grab your date card and come prepared for your pre-arranged dates between suppliers and fabricators, in 30-minute blocks.

6:30 – Group Dinner

Take a long walk along the Vancouver Harbour seawall (2K; 25 min) or catch an Uber down to LIFT Bar & Grill, a sophisticated waterside eatery showcasing the bounty of the Pacific Northwest. 333 Menchions Mews.
SPOUSE PROGRAM
After breakfast at the hotel, you'll board a shuttle taking you to the world famous Capilano Suspension Bridge spanning 137m (450 ft) and 70m (230ft) high above the Capilano River. Your excursion also includes a visit to the seven bridges of Treetops Adventure and the thrilling Cliffwalk, a heart-stopping 700ft journey along the granite cliffside offering panoramic views of the rainforest and canyon below.
After the morning's exciting excursion, your group will be dropped off for lunch, where you can share stories over libations and good food! Following lunch, you'll be able to partake in local shopping, or hop on a bike and tour the beautiful Vancouver Seawall and Stanley Park.
7:30 – Breakfast

Sponsored by Rebar Design & Detail

8:30 – The Vision for Construction Spending & Labor: 2020 and Beyond

by Ken Simonson, Chief Economist, Associated General Contractors of America

9:30 – Panel Discussion – Steel & Wire Markets using 20/20 Vision

"A fabricator, a mill producer and an economist walk into a bar…"

11:00 – Untangling a Logistical Mess in 2020 – Overcoming Shipping Challenges

by Justin Feroce, Director of Transportation, PLS Logistics

12:00 – Wrap-Up and Adjourn
POST-MEETING PROGRAM OPTION
We'll adjourn at/after lunch, but your time enjoying Vancouver doesn't have to end there! Some are already planning excursions by cruise boat to Alaska, or by luxury rail to Banff / Lake Louise. But if you're up for a quick weekend, we'll have details soon about an optional post-program to…
VICTORIA/VANCOUVER ISLAND
Victoria is the capital of British Columbia and is accessible (easiest) via a casual 90-minute ferry boat ride. The star of this trip will be a visit to world-famous BUTCHART GARDENS, 55 acres of year-round spectacular floral displays!
Depending on how many people indicate they want to join the group, we'll figure out the logistics including a possible hotel room block in Victoria.
Thank You!
To Our Generous Sponsors!