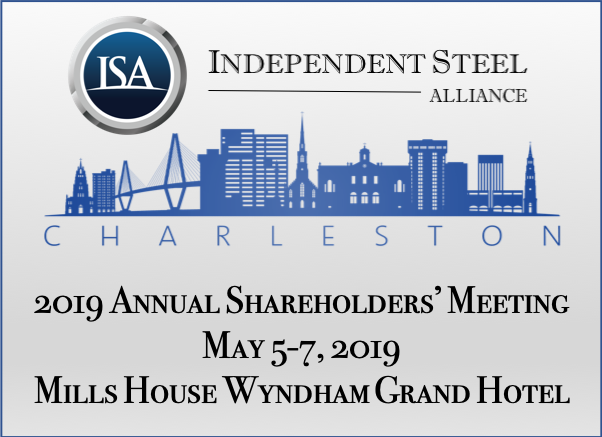 2019 ISA ANNUAL SHAREHOLDERS' MEETING
May 5-7, 2019
Charleston SC was an AMAZING HOST for the 2019 ISA Annual Shareholders' Meeting!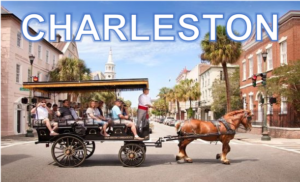 Welcome, Y'all!
We were excited to be visiting historic Charleston, SC for our 2019 ISA Annual Shareholders' Meeting! Our meeting this year was hosted at the beautiful Mills House Wyndham Grand Hotel, located in the heart of downtown Charleston, at the corner of Meeting and Queen Streets.
ISA fabricator members and our valued Supplier-Partners came together once again for a couple of days of high-quality content and peer-to-peer interactions – both organized and informal/social.
Agenda Highlights
In case you missed the meeting, here's a snapshot of the amazing content we showcased at this year's Annual Meeting:
10:00 am – 1:30 pm – ISA Board of Directors Meeting (By Invitation Only)
2:00 pm – 5:00 pm – ISA Annual Business Meeting (For Fabricators Only)
2:00 – 3:15: Shareholders' Business Meeting
3:30 – 5:00: Family Business Presentation: "Everyone has a voice, but not everyone is heard: How you can use the Five Voices to transform your family and team's communication and relationship," by Melissa Mitchell-Blitch, Owner, Eredita Consulting, Charleston, SC

Sponsored by: SALIT SPECIALTY STEEL
6:00 pm – Welcome Reception & Dinner at the Historic Old Exchange and Provost Dungeon (Everyone invited)
Presentation: Strengthening Supplier-Buyer Relationships: Exploring the Psychological Contract Influencing Supplier Relationships, by Saif Mir, Ph.D., College of Charleston School of Business
Presentation: Economic Update and Impacts of Steel Tariffs, by Gabe Steagall, Associate VP, Steagall Wealth Advisory of Raymond James & Associates
Supplier Speed Dating (Expanded for 2019!): Grab your date card and come prepared for your pre-arranged dates between suppliers and fabricators, in 30-minute blocks.
Presentation: Architectural Trends Impacting Concrete and Steel Design & Construction, Manny Dominguez, AIA, Cooper-Carry Architects.
Panel Discussion: Three P's: Policy, Prognostication and Partnership
On-Your-Own: An Afternoon in Charleston – We officially adjourned at lunch, but that didn't mean we were done!

Golf Outing – We filled five groups for a GORGEOUS AFTERNOON at Osprey Point Golf Club on Kiawah Island.

Goodbye Dinner – After golf, an alcohol-fueled bus of spouses and non-golfers joined the golfers for a goodbye BBQ buffet on Kiawah Island. There are pictures and videos of happenings on the bus, but let's just keep those private!!

To Our Generous Sponsors!