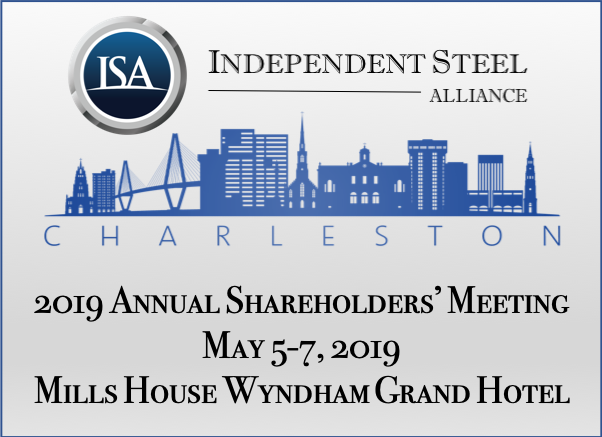 2019 ISA ANNUAL SHAREHOLDERS' MEETING
May 5-7, 2019
Join us in beautiful Charleston SC for the 2019 ISA Annual Shareholders' Meeting!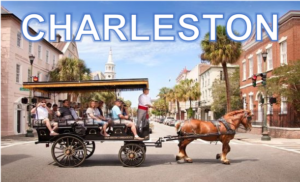 Welcome, Y'all!
We're excited to be visiting historic Charleston, SC for our 2019 ISA Annual Shareholders' Meeting! Our meeting this year will be hosted at the beautiful Mills House Wyndham Grand Hotel, located in the heart of downtown Charleston, at the corner of Meeting and Queen Streets.
ISA fabricator members and our valued Supplier-Partners came together once again for a couple of days of high-quality content and peer-to-peer interactions – both organized and informal/social.
Book Your Hotel
Mills House Wyndham Grand Hotel
Charleston, SC
Hotel Rate: $219 per night
Reservation Cutoff Date: April 1, 2019
Preliminary Day Plan
We're still finalizing the agenda, but here's a snapshot of what's already in store for you at this year's Annual Meeting:
10:00 am – 1:30 pm – ISA Board of Directors Meeting (By Invitation Only)
2:00 pm – 5:00 pm – ISA Annual Business Meeting (For Fabricators Only)
2:00 – 3:15: Shareholders' Business Meeting
3:30 – 5:00: Family Business Presentation: "Everyone has a voice, but not everyone is heard: How you can use the Five Voices to transform your family and team's communication and relationship," by Melissa Mitchell-Blitch, Owner, Eredita Consulting, Charleston, SC

Sponsored by: SALIT SPECIALTY STEEL
6:00 pm – Welcome Reception (Everyone)
7:30 pm – Welcome Dinner (Everyone)
Presentation: Strengthening Supplier-Buyer Relationships: Exploring the Psychological Contract Influencing Supplier Relationships, by Saif Mir, Ph.D., College of Charleston School of Business
Presentation: Economic Update and Impacts of Steel Tariffs, by Gabe Steagall, Associate VP, Steagall Wealth Advisory of Raymond James & Associates
Supplier Speed Dating (Expanded for 2019!): Grab your date card and come prepared for your pre-arranged dates between suppliers and fabricators, in 30-minute blocks.
Presentation: Architectural Trends Impacting Concrete and Steel Design & Construction, Speaker TBD
Panel Discussion: Reinforcing Relationships: What's Working and What's Not Within ISA?
On-Your-Own: An Afternoon in Charleston – We will officially adjourn at/after lunch, but for those of you sticking around for one more day in Charleston, join your friends for either of:

Golf Outing – Grab your clubs and head over to the links for a fun day of golf! Make sure to indicate your interest on the registration form so that we can make the proper tee-times.
Explore Charleston – Shop on King Street, tour one of the historic homes, or chill out at a local spa.

Goodbye Dinner – For those of us still in Charleston, let's get together for one final Low Country casual dinner before departing historic Charleston SC!

To Our Generous Sponsors!